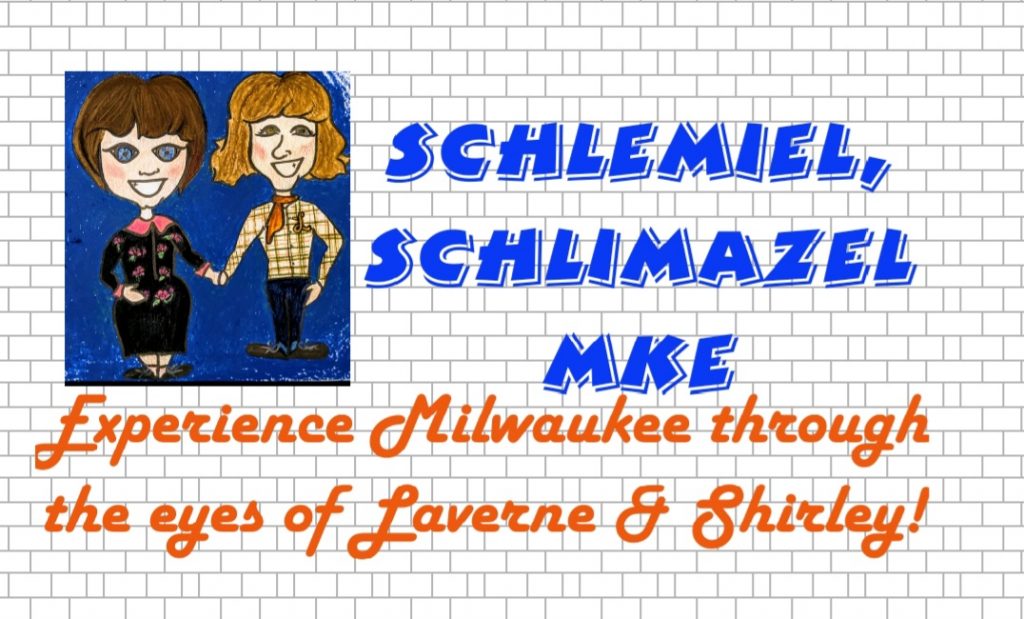 More dates to come. If you have a group of at least 15 people, please call us at (414) 867-2727 to reserve your own date.
Grab your friends for a Sunday Funday!
Cost: $89 per person
This is the "MUST EXPERIENCE" Laverne & Shirley themed tour of Milwaukee!
Schlemiel-Schlimazel-MKE-Retail-Flyer

PLEASE CALL (414) 841-2727 OR EMAIL INFO@HAPPYTIMESTOURS.COM OR MESSAGE US ON FACEBOOK FOR A RESERVATION!
RSERVATION REQUIREMENTS: Advanced reservations and payment are required. Any payments received will be non-refundable.
Activity Level: Standing, walking and stairs are required. This tour is not wheelchair accessible.
IF YOU ARE SICK STAY HOME! Please call the Happy Times Tours & Experiences office and let us know you are sick (or leave a message if it is after hours). You will receive a refund back to you in the form of a travel voucher that you can use on another trip. However, in the best interest of everyone, if you are sick to stay home and get healthy.
NOTE: You may be required to show proof of age in order to consume alcohol at Lakefront Brewery. Please bring valid identification such as a Drivers License or State Issued Identification. Masks are required unless you are consuming food or a beverage.
PARKING FOR TOURS: Please note that parking at any pickup location is at your own risk. Happy Times Tours is not responsible for loss or damage to vehicles or vehicle contents. We recommend that you lock your vehicle and remove all valuables.
COVID-19 Disclaimer: The safety for our passengers and our Happy Team staff remain our biggest concern. Please see our COVID Health & Safety Guidelines for a complete list of what we are doing to keep everyone as safe as possible. Despite these measures, you should be aware that there is an inherent risk when traveling that you assume. We cannot guarantee that you will not become exposed to COVID-19 or any other illness or contagious disease while traveling. By choosing to travel with Happy Times Tours & Experiences, you assume all risks related to exposure to COVID-19 or any other illness or contagious disease.
What is not included: Alcoholic beverages other than those listed as included at Lakefront Brewery, gratuities for the driver and Laverne & Shirley Character Guides.